Job openings @ Utica Observer-Dispatch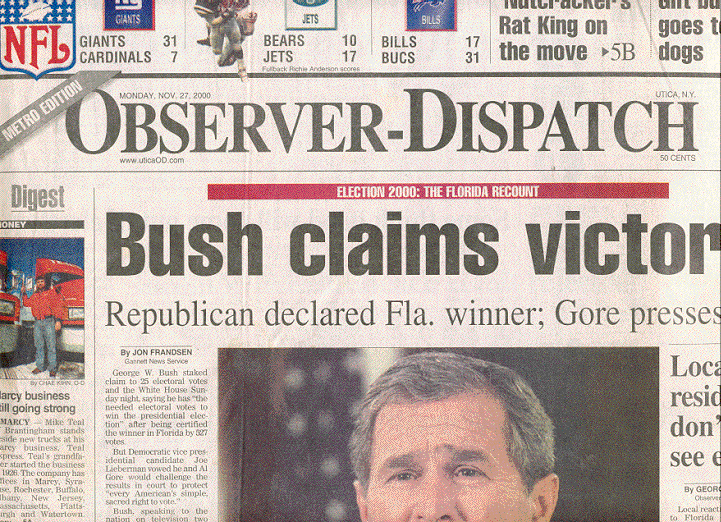 T
he Observer-Dispatch
, a 40,000 daily/47,000 Sunday circulation newspaper in Utica, N.Y., has
multiple editorial openings
:
REPORTER

- Responsibilities include reporting news to cover local issues in the Utica area. This position requires inquisitiveness, organization and top-notch writing skills. The person hired will be trained on shooting still photographs and video for www.uticaOD.com. Previous work or internship experience in a reporting position required.

COPY EDITOR

- Responsibilities include designing news pages and special sections. This position requires prior design experience, a working knowledge of design programs such as QuarkXPress and an eye for detail in both design and text.

SPORTS EDITOR

- The O-D is looking for a strong leader capable of fostering consistently compelling sportswriting online and in print for the Observer-Dispatch. Previous editing experience preferred for a job leading a sports department of eight individuals that is striving to enhance print coverage with online elements including multimedia work and blogs.


PHOTOGRAPHER

(Photojournalist)- Responsibilities includesolid photojournalistic skills and experience in audio and video production. The O-D operates a "web-first" newsroom where images, videos and stories are constantly posted to www.uticaod.com. Frequently produce multimedia content; Possess solid photojournalistic skills. Independently and regularly develop story ideas. Produce complete and accurate AP style captions. Must be well organized, courteous, and efficient.
Labels: copy_editor, journalismjobs, Observer-Dispatch, photojournalist, reporter, sports_editor, Utica