Entry-level reporter @ Maclean's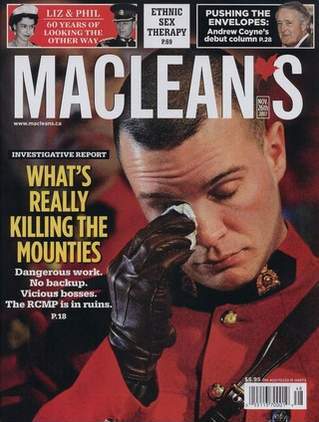 M
aclean's
, a 500,000-circulation weekly magazine that covers Canadian politics, pop culture and events, offers one-year paid internships beginning in May.
These reporting positions are based in Toronto and pays $22,500.

"Interns are full-time entry-level journalists who attend story meetings and pitch ideas for publication along with other members of the editorial staff, as well as research, report and write stories for the print magazine and the website," the hiring editor says. "Interns are expected to contribute to larger efforts such as special projects and cover articles."
Maclean's will accept applications from January until March 15. Mail or fax a cover letter, resumé (including references and their contact information) and four samples of published works (not opinion pieces). Applications via e-mail or CD are not allowed.

Send materials to: Chris Johnston, Manager of Editorial Services, Maclean's, One Mount Pleasant Rd., 11th Floor, Toronto, Ont. M4Y 2Y5. Or fax to: (416) 764-1332. Or e-mail to chris.johnston@macleans.rogers.com.
Labels: Canada, Chris_Johnston, entry-level-jobs, journalismjobs, Maclean's, magazine_journalism, paid_internship, Toronto