Paid internships @ Reno Gazette-Journal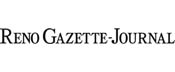 T
he
Reno Gazette-Journal
, a 70,000-circulation daily newspaper in Nevada, is seeking summer interns for news writing, sports writing and photography.
Internships are paid and run 12-weeks. Interns work directly with current staff members in concept development, story writing and editing as well as other aspects of the newsroom.
To apply, e-mail a cover letter, resume and three clips (they may be online links) to Lauren Gustus via e-mail at lgustus@rgj.com.
Reno, Nevada
Labels: Lauren_Gustus, Nevada, paid_internship, photography, photography_internship, photojournalism, Reno, Reno_Gazette-Journal, sports_journalism, Summer_2009